Reactors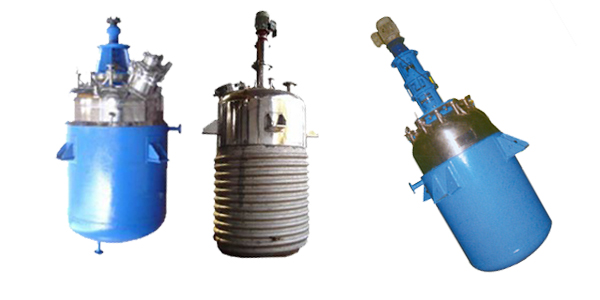 Description :
Technical Capability/Capacity
Capacity
- 0.5 KL to 30 KL
Type
- Jacketed or Limpet with Agitator.
Shaft Sealing
- With mechanical Seal / Stuffing Box.
We offer wide range of REACTORS for various requirements in Chemical, Petrochemicals, Pharma, paint & other allied Inds. Reactor can be supplied with jacket without Jacket or with limpet coil for more efficient Heat Transfer. Shaft sealing by way of stuffing box or with mechanical seal. Suitable impeller for mixing blending, solid liquid, liquid liquid mixing shall be provided as per specific requirements of process
Receivers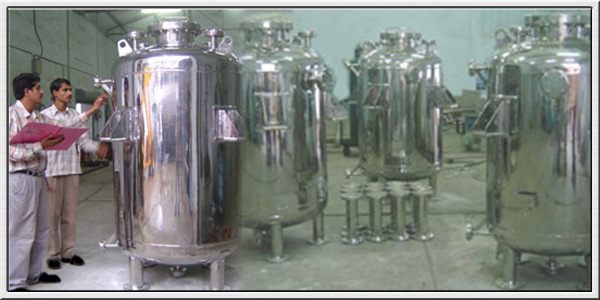 For us quality is necessary to sustain our high reputation in the market. Our products are made of the best available components. The products are checked at every level of production to ensure flawlessness and complete customer satisfaction.
Hydrogenators
We proved our capabilities in number of critical jobs and earned the highest regard from the Customers. We have developed a strong and dedicated team of skilled technicians supported by highly motivated staff.
STORAGE TANKS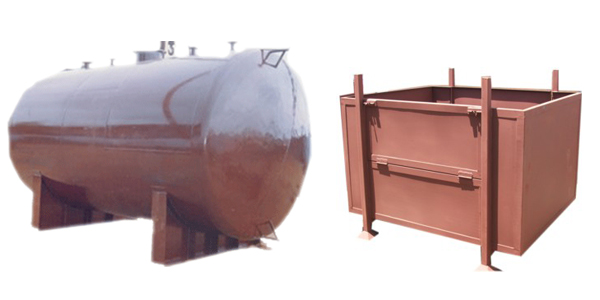 Leaf Filters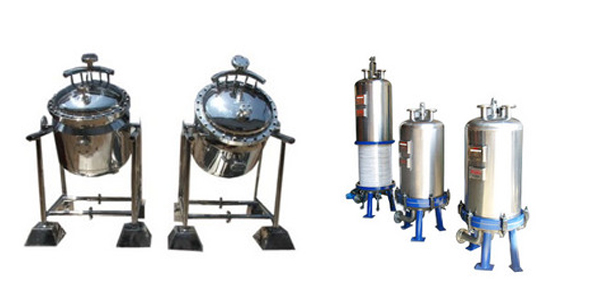 Leaf filter is mainly used in filter devices of high viscosity melt for removing of hard impurities. The materials are stainless steel sintered web and stainless steel sintered wire mesh. Leaf filters can be repeatedly used and repeatedly cleaned.
Nutch Filters
These are used for very effective filtration of solutions, slurry etc. This can be custom built to withstand vacuum.
AGITATORS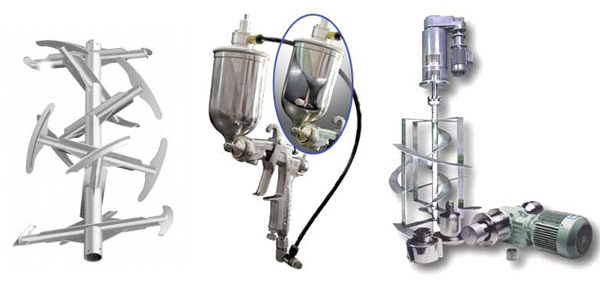 AGITATORS
Agitators have a large, center mounted low speed blade. They efficiently pump large volumes of product with little or no shear. Agitators are most often used to mix or blend low viscosity products. A variety of configurations are available to meet various process requirements.
Paddle Blade Agitator
Most Agitators have an axial flow blade made of four flat paddles inclined 45 degrees. The blade produces flow parallel to the mixing shaft. Some Paddle Blade Agitators use a radial flow blade, which produces flow away from the center of the shaft. The blade elements are simply flat paddles oriented vertically. Axial flow blades and radial flow blades are sometimes used in combination to establish circulation in tall vessels.
Agifoil Blade Agitator
The Agifoil Blade Agitator consists of three or four thin blade elements with a slight curvature and small inclination from the horizontal. The blade elements resemble airplane wings, and pump large quantities of liquid with very low power consumption. Agifoil Blade Agitators are used to blend thin-bodied liquids or keep solids in suspension in large storage tanks.
Sweep Blade Agitator
Sweep Blade Agitators use anchor or helical blades passing in close proximity to tank walls. They are commonly used to scrape the walls for uniform mixing or to de-aerate.
PRESSURE FILTERS